Winter in the Isaberg region
During winter there is a lot of fun to do in the Isaberg region. Create wonderful family memories and enjoy real quality time with the family.
Winter at

the adventure mountain Isaberg

At Isaberg there are all the possibilities for an active and fun winter.

As soon as the temperature drops to -3 degrees, Isaberg starts its snow cannon system and produces lots of lovely artificial snow.

When you want to rest from skiing, you can also try the Toboggan Run, a speed party down the mountain for all ages, which is open all year round.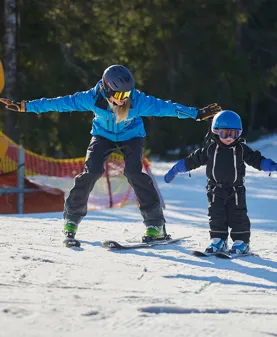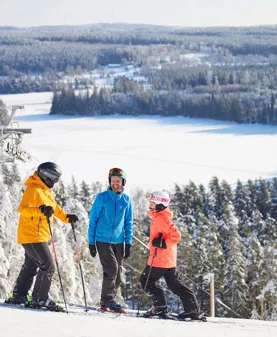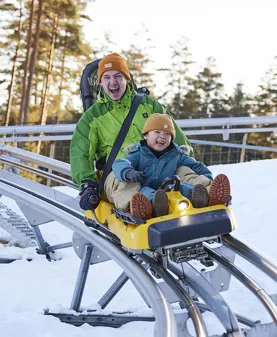 Lace up your skates
In the municipality, during the winter there are several options for those who want to go ice skating. Before the cold comes and it is possible to flush the ice, or the ice settles on the lakes, there is the opportunity to go skating in the ice rink, which is open daily during the winter season.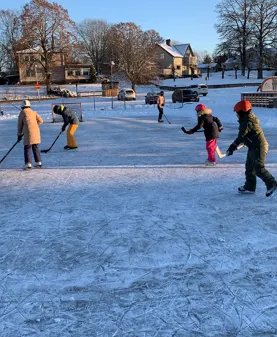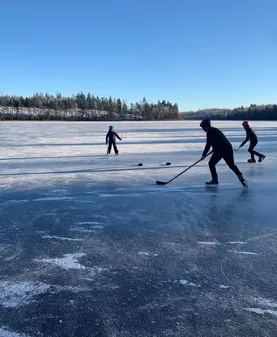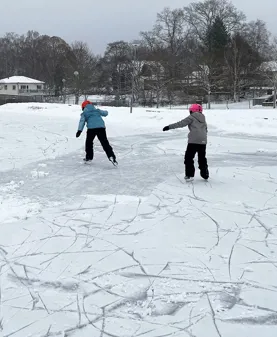 Grill sausages and marshmallows over an open fire
Grilling over an open fire is both tasty & cozy, an experience in itself. Enjoy the winter at a barbecue area in the Isaberg region.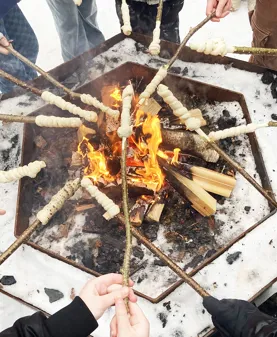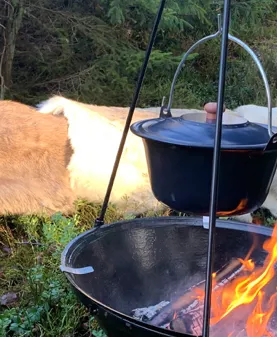 Sledging for both kids and grown ups
When the first snow falls, it's finally time to get out the sledges and head out into the snow. Sledging hills can be found in most places around our towns. If there is a hill and there is snow, it is usually possible to ride. Only the imagination sets limits.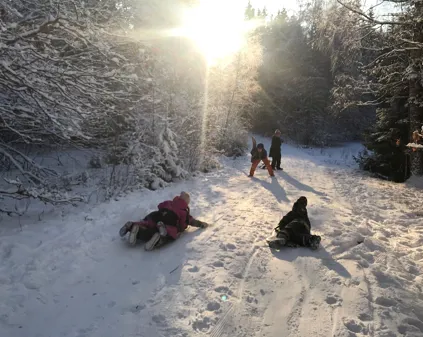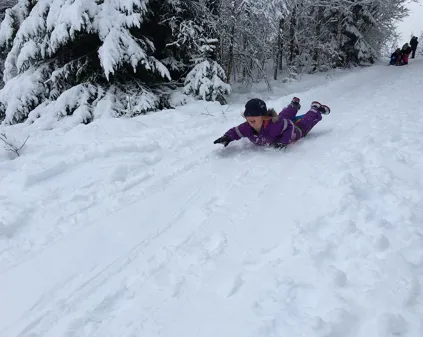 Experience winter landscape by horse and carriage
Norra Släthult offers horse and carriage rides with Ardenner horses all year round. The most common tour is on winding forest roads down to beautiful Släthult's mill, which was built in the 16th century, where you can have coffee and enjoy the surroundings. The trip takes about 2 hours (40 min driving by horse). The wagon holds 10-12 people. Feel free to book their homemade cheesecake for your tour. The cheesecake is entirely a craft that is baked according to an old family recipe.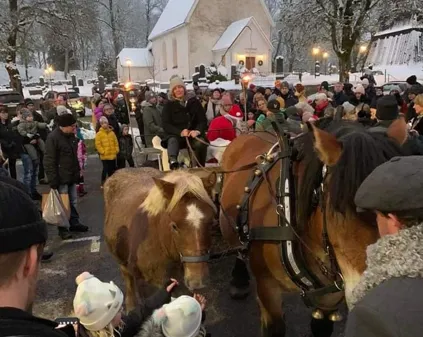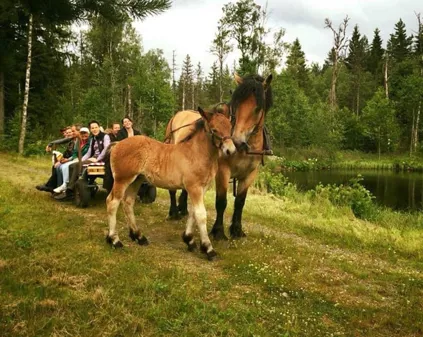 Fun indoor activities
In bad weather, the Isaberg region offers several fun indoor activities; climbing, beach volleyball, bowling, shuffleboard, etc.