Autumn holidays in the Isaberg region
During autumn there is a lot of fun to do in the Isaberg region. Create wonderful family memories and enjoy real quality time with the family.
Autumn holiday fun at the adventure mountain Isaberg 
At Isaberg, there are all the possibilities for an active and fun autumn holiday. Stretch your smile on the adventure golf course, give your whole body a round on the high-altitude course, the obstacle course or on the MTB bike on both trails, technical courses and pump tracks, in southern Sweden's largest bike park.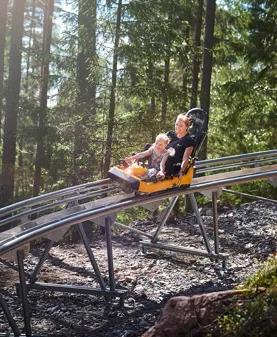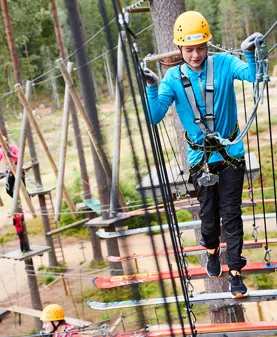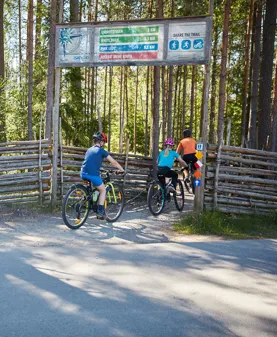 Autumn fun for the whole family at Hestraviken
Spoil the family with some lovely autumn days at Hestraviken. Enjoy good and locally produced food, beautiful forest walks, bicycle and canoe trips. Take the family to Isaberg's adventure park, climb the high-altitude track, go tobogganing or play adventure golf. Enjoy hot and cold baths in the nature-inspired Riverside Spa. During the autumn holidays 16-22 October and 27 October - 5 November, children aged 8-14 are also welcome.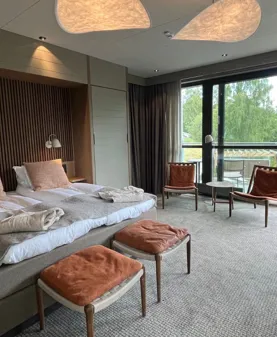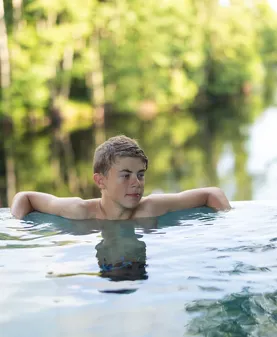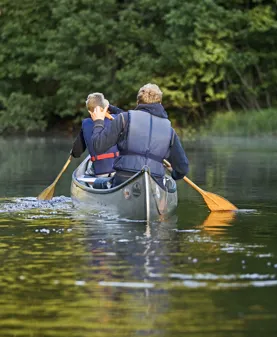 Beautiful autumn days at Store Mosse nature reserve
Store Mosse offers impressive expanses, which bring to mind the mountain world. The hiking trails at Store Mosse go over sedges and vary in length between 500 meters and 14 kilometers. The 500 meter long fairytale path - Skogstrollens stig, is a fun option for families with children. Along the path you will meet little trolls, weasels, small animals, birds, butterflies, flowers and lichens. For those who are interested in birds or want to enjoy the view, there is a bird tower that is 12 meters high. In the park's nature room, you can study birds indoors through a large panoramic window, read about the history of the bog and take part in various exhibitions and activities for both young and old.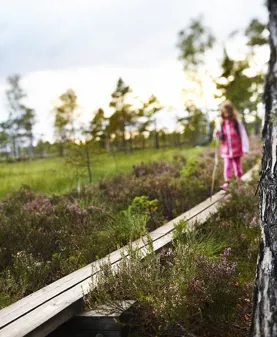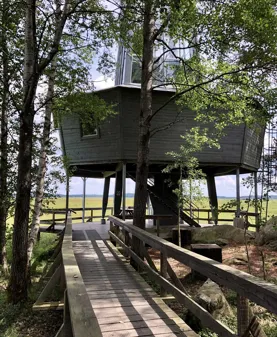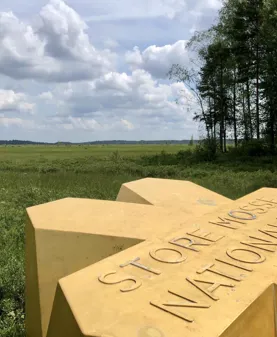 Experience autumn landscape by horse and carriage
Norra Släthult offers horse and carriage rides with Ardenner horses all year round. The most common tour is on winding forest roads down to beautiful Släthult's mill, which was built in the 16th century, where you can have coffee and enjoy the surroundings. The trip takes about 2 hours (40 min driving by horse). The wagon holds 10-12 people. Feel free to book their homemade cheesecake for your tour. The cheesecake is entirely a craft that is baked according to an old family recipe.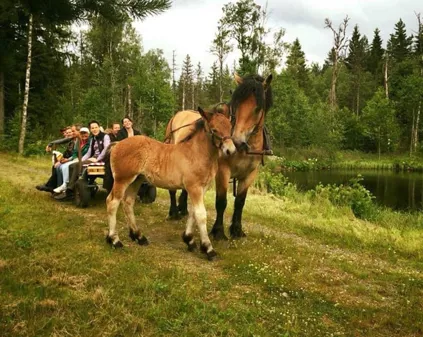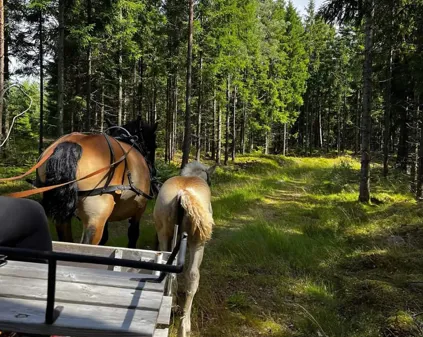 Grill sausages and marshmallows over an open fire
Grilling over an open fire is both tasty & cozy, an experience in itself. Enjoy autumn's fresh air and colors at a barbecue area in the Isaberg region.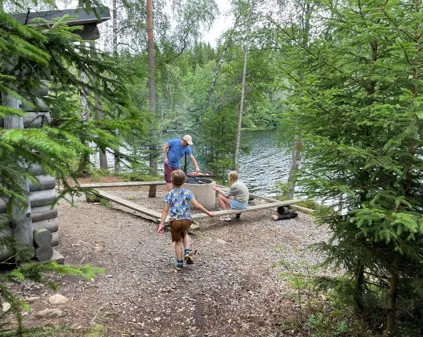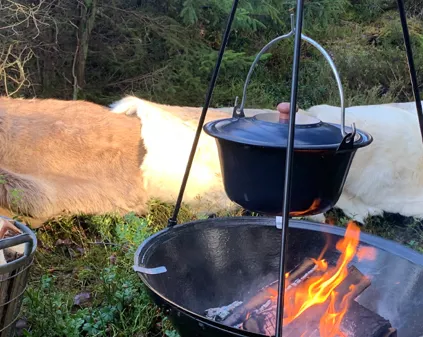 Fun indoor activities
In bad weather, the Isaberg region offers several fun indoor activities; climbing, beach volleyball, bowling, shuffleboard, etc.