Factory tour 2023 – Småland products at Småland prices.
October 14 is the premiere of the Factory Tour! A full day where you get unique opportunities to visit and shop at some of the factories in the Gnosjö region.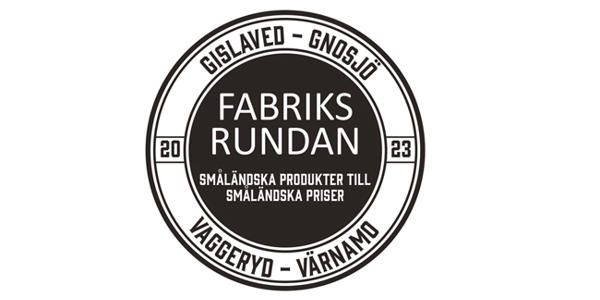 Full day of unique shopping 
On October 14, our factories will open their premises between 10:00-15:00 where you can buy exhibition samples, second-hand sorting, outgoing assortment and discounted products. Småland design at Småland prices simply! 
Take a tour of the companies, take a look behind the scenes, see a demonstration of the production and, of course, go shopping. 
Part of the Gnosjö spirit 
It is no coincidence that there are so many companies in the Gnosjö region. Business and entrepreneurship here exudes a tangible spirit where nothing is impossible. Drive and development are in focus and collaborations without demands are a matter of course. The spirit here is part of the Gnosjö spirit - where nothing is impossible. Here, knowledge, quality and design go hand in hand and are passed on from generation to generation. Long-term and sustainability are often watchwords in manufacturing. The cast iron pan you cook in, the potato peeler you have in the kitchen, the carpet at work and perhaps the bag you carry on your shoulder every day are produced here. We are proud of our fantastic factories and their products which are often exported worldwide. We want to share this with you. That's why you are welcome to the Factory Round 2023!